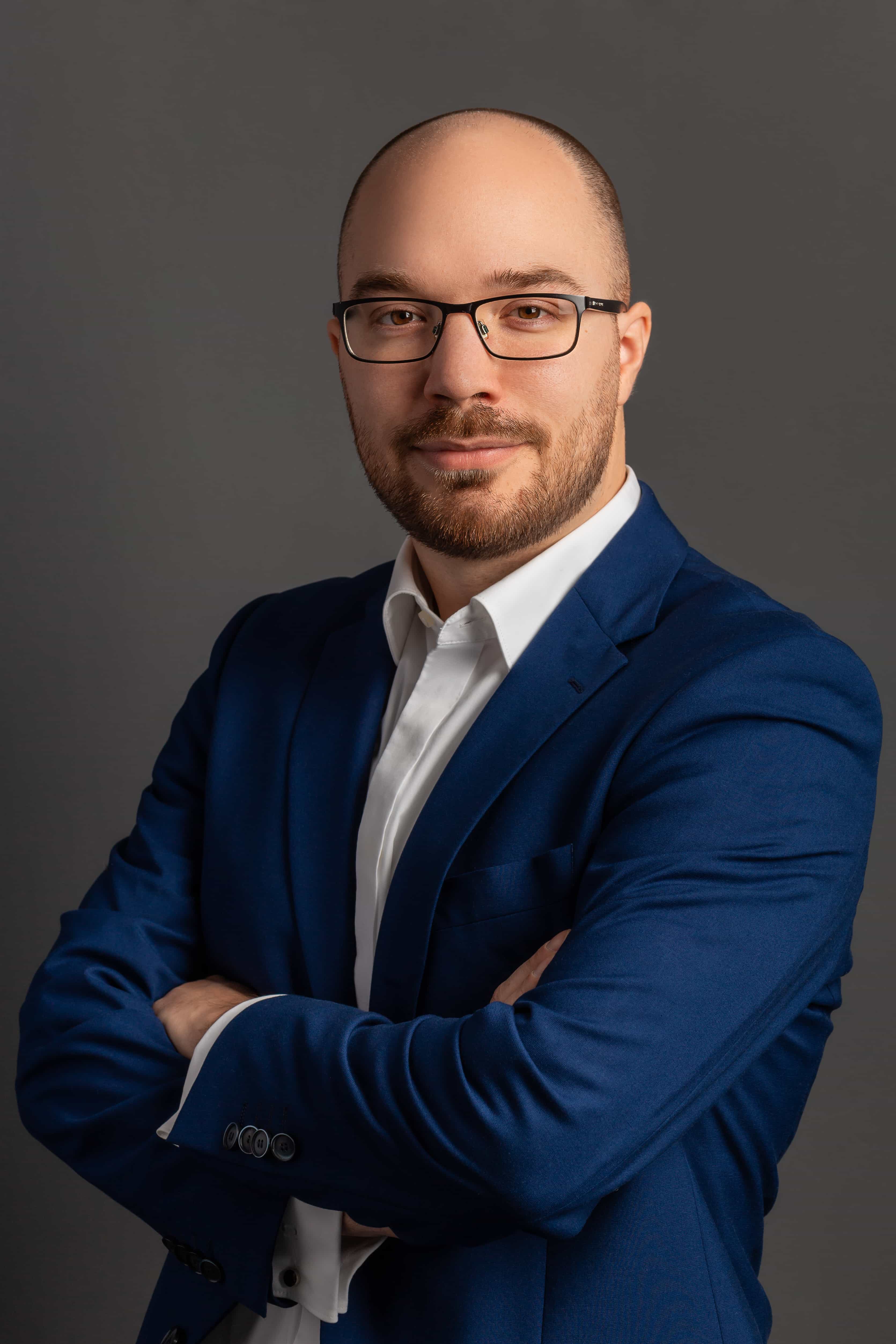 ABOUT
dr. György KECSER – English and Polish speaking lawyer, Budapest
My clients include both foreign individuals and highly prestigious companies, mainly from Poland. They all expect clear and practical advice from me in matters ranging from probate through civil actions to complex corporate transactions. As an attorney, I strive to simplify matters for the clients and explain legal concepts in a simple and easy-to-understand manner and draft contracts that everyone can understand. Therefore, my clients do not need to become familiar with Latin phrases and complex terms of art, while, at the same time, I do my best to effectively protect my client's interests in every aspect.
I graduated from the Faculty of Law of the Eötvös Loránd University. I studied as a fellow at the Jagiellonian University in Cracow, Poland, and I worked as an intern in the House of Commons of the UK Parliament, London. I have been practicing law since 2014. As a trainee lawyer, I worked for market-leading international law firms, including White & Case and DLA Piper. I founded my own law firm in 2018. My firm is a member of the Polish-Hungarian Chamber of Commerce. I have established cooperation with several Polish law firms.
PRACTICE AREAS
Professional legal services in Budapest in Hungarian, English and Polish languages
My firm provides a wide range of legal services, especially in the following areas. If you have a question that requires special expertise, I involve associated partners who specialize in the relevant legal field to be able to provide competent legal advice.
Corporate law
formation and modification of companies; dissolution; voluntary winding-up; legal due diligence; legal form change; transformation; mergers and acquisitions
Debt settlement, insolvency
payment notification; payment order; European payment order; bankruptcy; liquidation; enforcement
Real estate law
real estate sale and purchase; lease agreement; real estate brokerage services
Criminal law
criminal defense; complaints; representation of victims in criminal proceedings
Civil law
representing clients in civil actions (litigation); drafting and reviewing agreements; drafting general terms and conditions; probate proceedings
Employment law
establishing and terminating employment; compensation; drafting and reviewing company policies
This website is operated by Kecser Law Firm (registration number: 4549, registry chamber: Budapest Bar Association – H-1055 Budapest, Szalay u. 7.) in accordance with the laws and internal regulations applicable to lawyers, which together with information on client rights are available at www.magyarugyvedikamara.hu website.
The content on this website is protected by copyright which is owned by Kecser Law Firm.